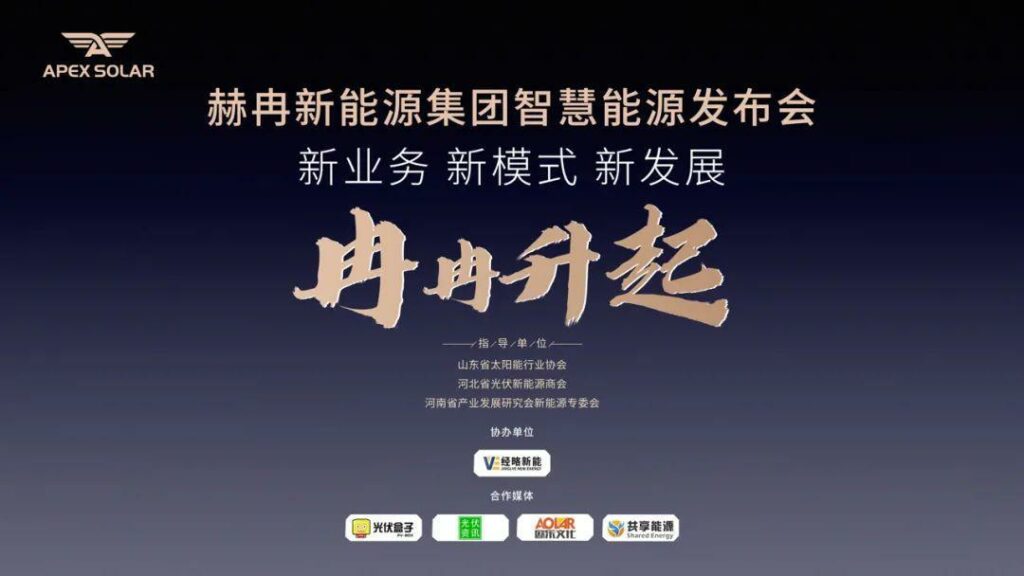 After the country proposed the "double carbon" goal, Apex Solar responded to the development of the times, through thinking about the market and the development of the industry, and set the development goal of service as the purpose and altruism as the concept, and fully contribute to the double carbon goal.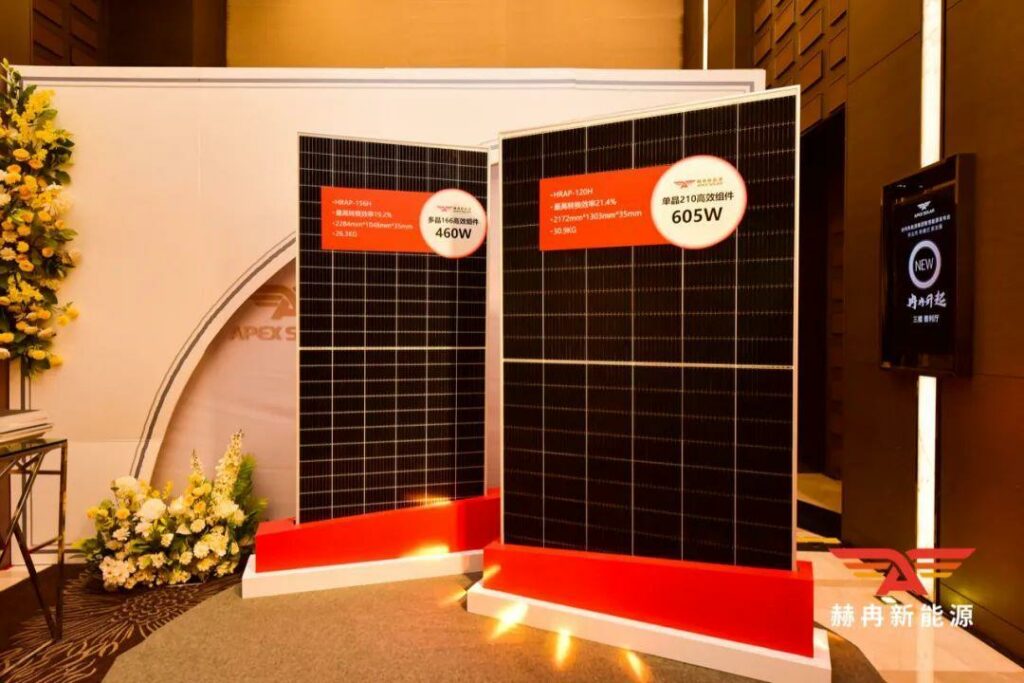 On March 6, 2022, Apex Solar Group's smart energy conference was successfully held in Jinan, Shandong Province, China, where Apex Solar not only released a new smart energy cooperation model and a new cooperation policy, but also formally upgraded its brand value from "Save more power with Apex Solar210" to "Save more power with Apex Solar210". The brand connotation of "photovoltaic power generation from this simple", to create a PV distributed power plant service platform.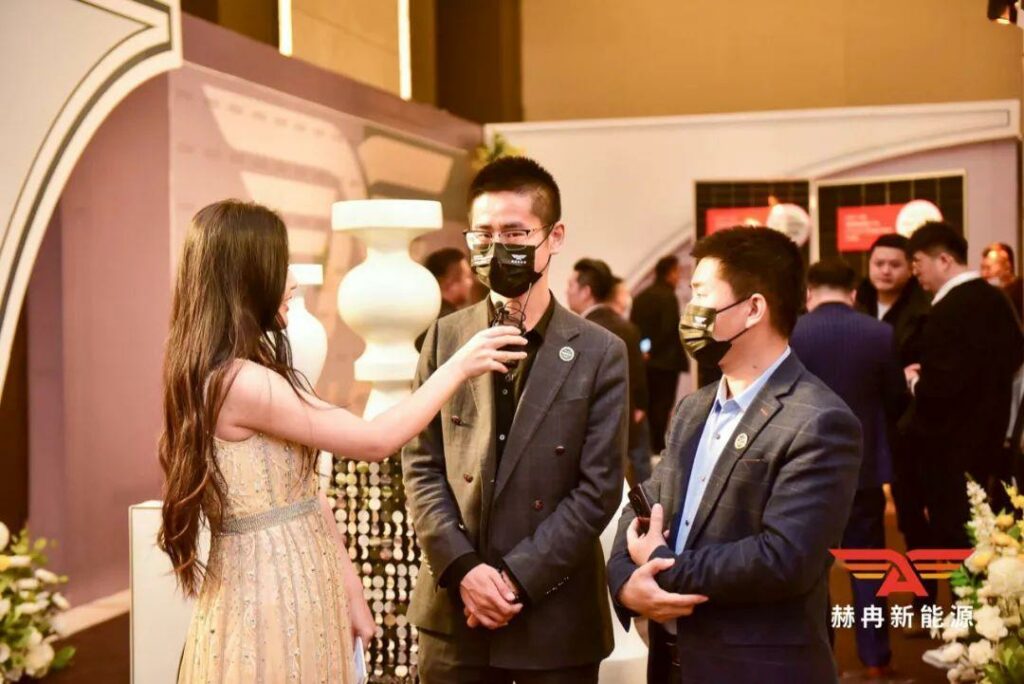 The conference was guided by Shandong Solar Energy Industry Association, Hebei Photovoltaic New Energy Chamber of Commerce, Henan Provincial Industry Development Research Association New Energy Special Committee, co-organized by Jingliu New Energy, and reported by many media units such as PV Box, PV Information, Ole Culture, Shared Energy, etc. It received attention and affirmation from people from all walks of life inside and outside the industry.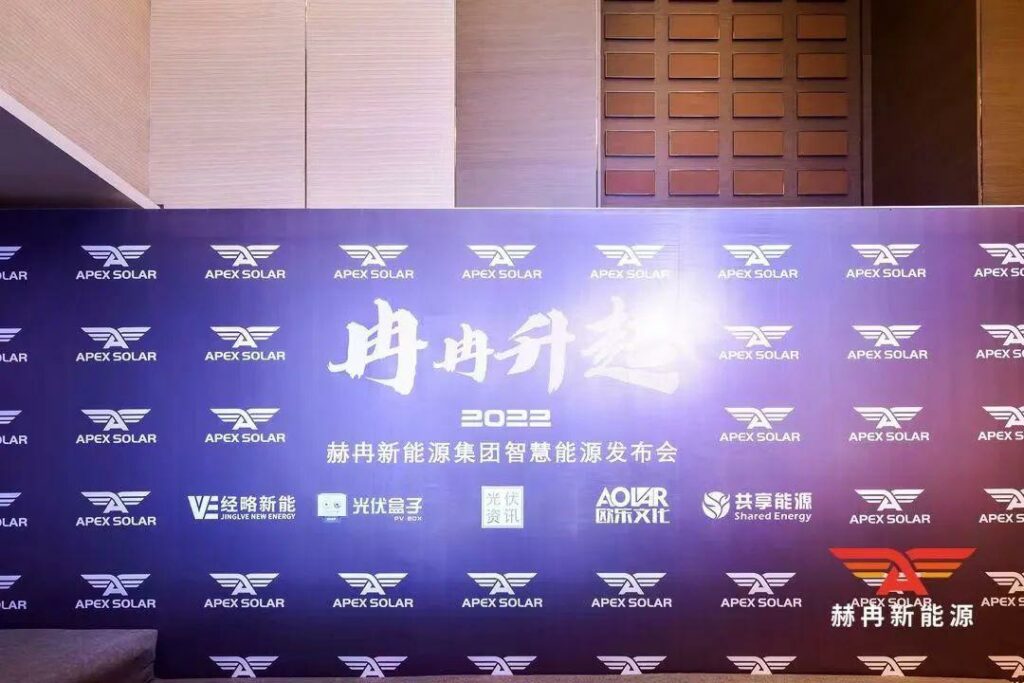 Mei Wei, editor-in-chief of PV Box, is very optimistic about the future of distributed PV and made a prediction for 2022, saying that in 2022 China's PV additions will reach 80GW+, including 12GW+ for commercial and industrial PV, 30GW+ for residential PV, and 38GW+ for terrestrial PV.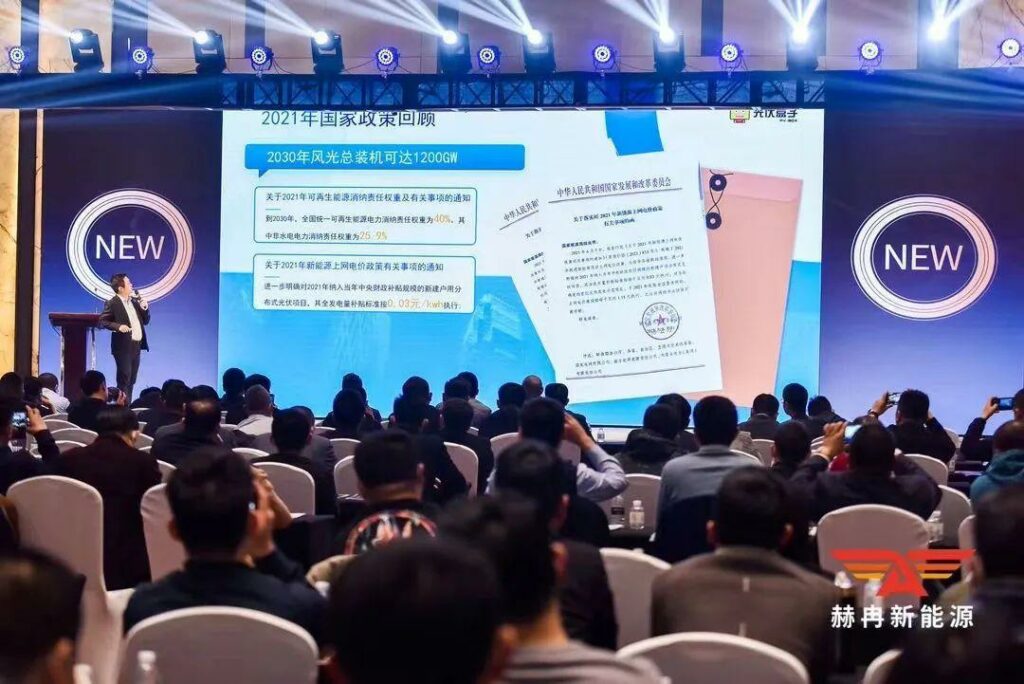 Shandong Solar Energy Industry Association Executive Vice President Zhang Xiaobin talked about the face of distributed PV future market, it is not difficult to find the market is big, space is small, especially since the whole county to promote, new players continue to pour into the distributed market. "Resource combing, joint public relations, channel sinking, group development", Zhang Xiaobin gave a far-reaching 16-word mantra, for many lack of qualifications, lack of funds or lack of business, ideas of enterprises, cooperation is the win-win approach.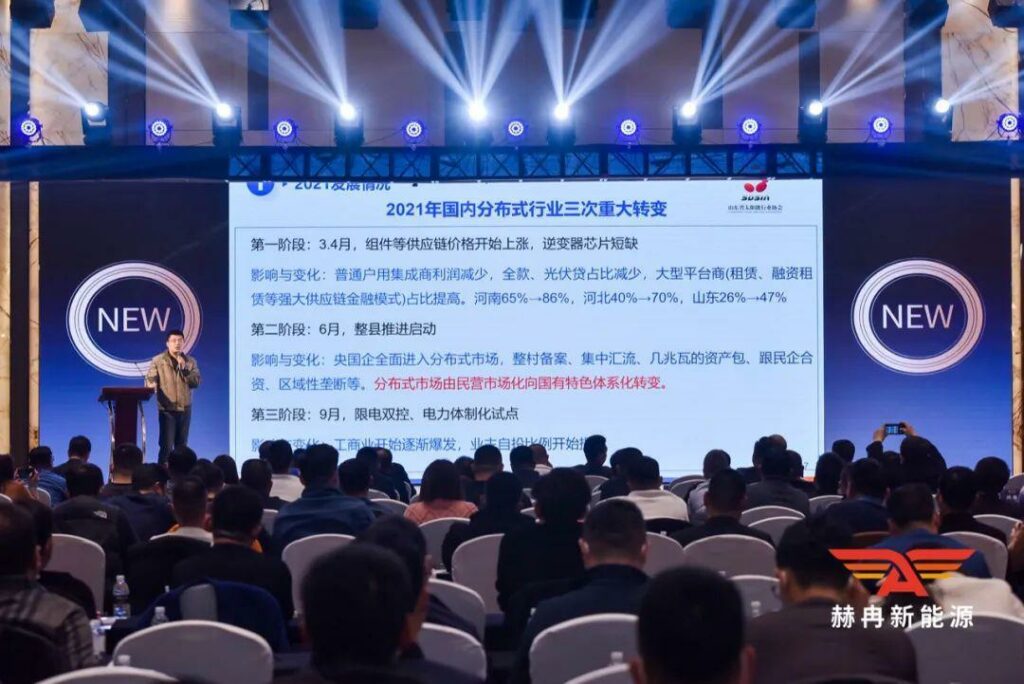 Gu Hao, marketing director of Apex Solar Group, reviewed the 210 ecology in 2021, and analyzed and predicted the development from three dimensions: 210 silicon, 210 cells and 210 modules. Gu Hao pointed out that the key to the next breakthrough in the module business lies in the layout of the whole industry chain, cost control and efficiency. In addition to the introduction of 210 series old products, the site debuted the new cost-effective products, which were well received by the audience.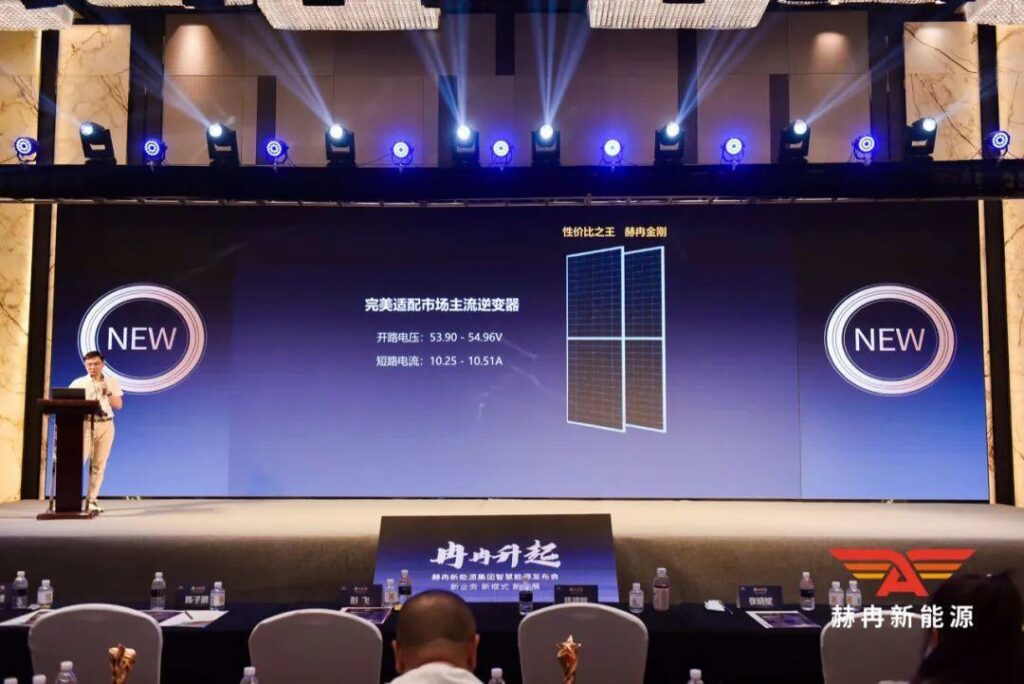 Yu Zhenzhen, general manager of Apex Solar Group, officially released the Heran New Energy smart energy cooperation approach, describing in detail the role, process, mode and other aspects of the six segments of smart energy, from household to industrial and commercial, from design to construction, forming a closed loop of distributed PV cooperation mode. Yu Zhenzhen mentioned that "Apex Solar, as a module manufacturer, is embracing the end EPC customers, and their difficulties are our difficulties. Create a smart energy cooperation method, is to better for the EPC customer service, to solve the customer's pain point problem."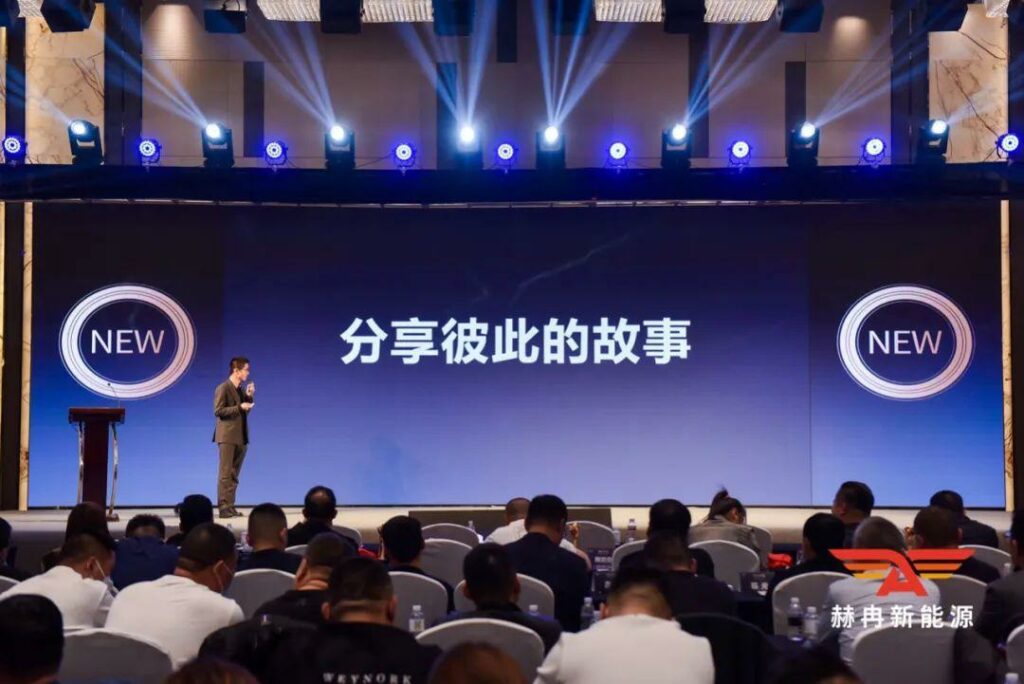 During the meeting, Apex Solar Group awarded the 2021 "Apex Star" trophy to recognize the outstanding agents in 2021. Mr. Chen Jianhui, Chairman of Apex Solar Group, put on a meaningful red scarf for the outstanding agents, full of gratitude to Apex Solar's partners.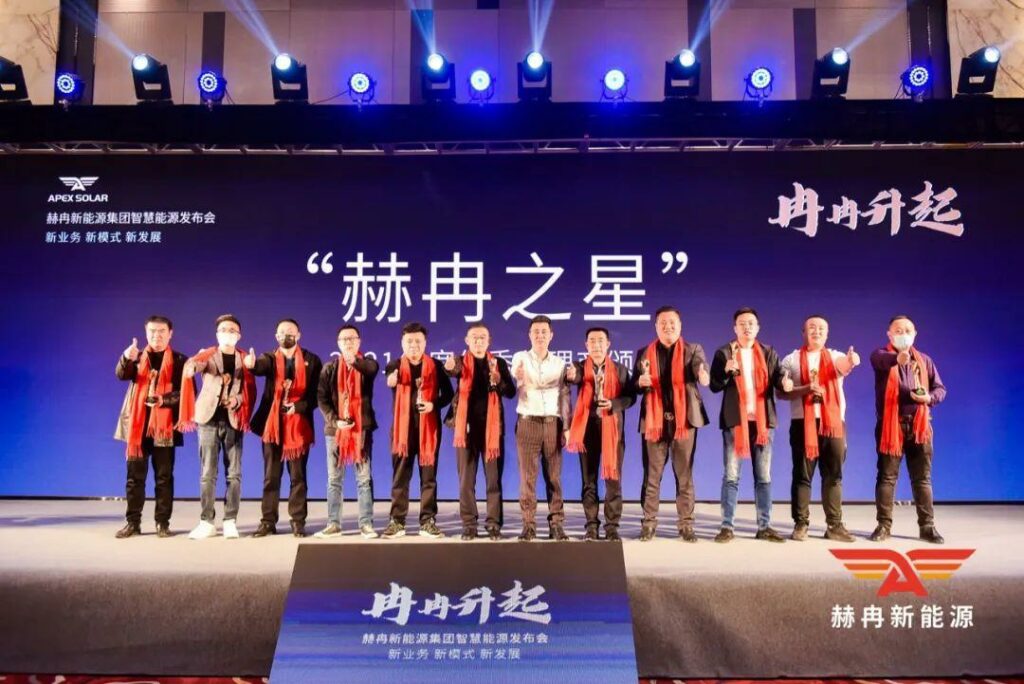 At the Apex Solar Appreciation Dinner and Apex Night after the meeting, everyone had a drink and a good time to welcome the bright future together.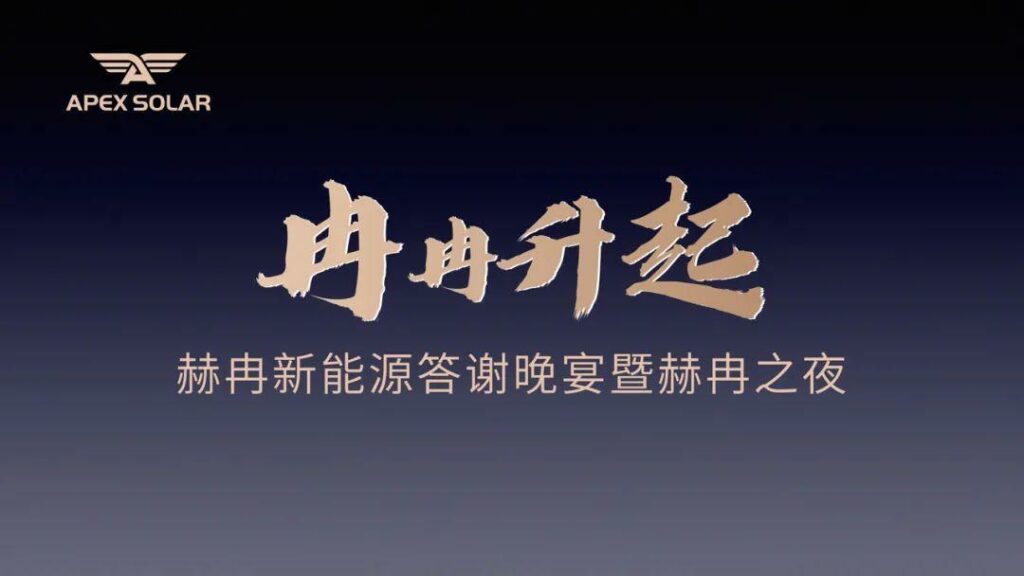 Thank you to every respectful PV person, you make this world a better place!