On July 15, Jiangsu PV Industry Development Forum, hosted by Jiangsu PV Industry Association and organized by International Energy Network, National Energy Research Institute and PV Headlines, was successfully held in Nanjing, Jiangsu. During the same period, the China Good PV Brand Festival held by the energy industry authoritative media International Energy Network also came to a successful conclusion.
At the China Good PV Brand Ceremony held on the same day, Apex Solar successfully won the Top 10 Distributed PV Module Supplier Award for its excellent performance in the field of distributed PV. This fully reflects the industry's recognition of Apex Solar's PV modules and solutions, and the full recognition of its contribution to the development of the distributed PV industry.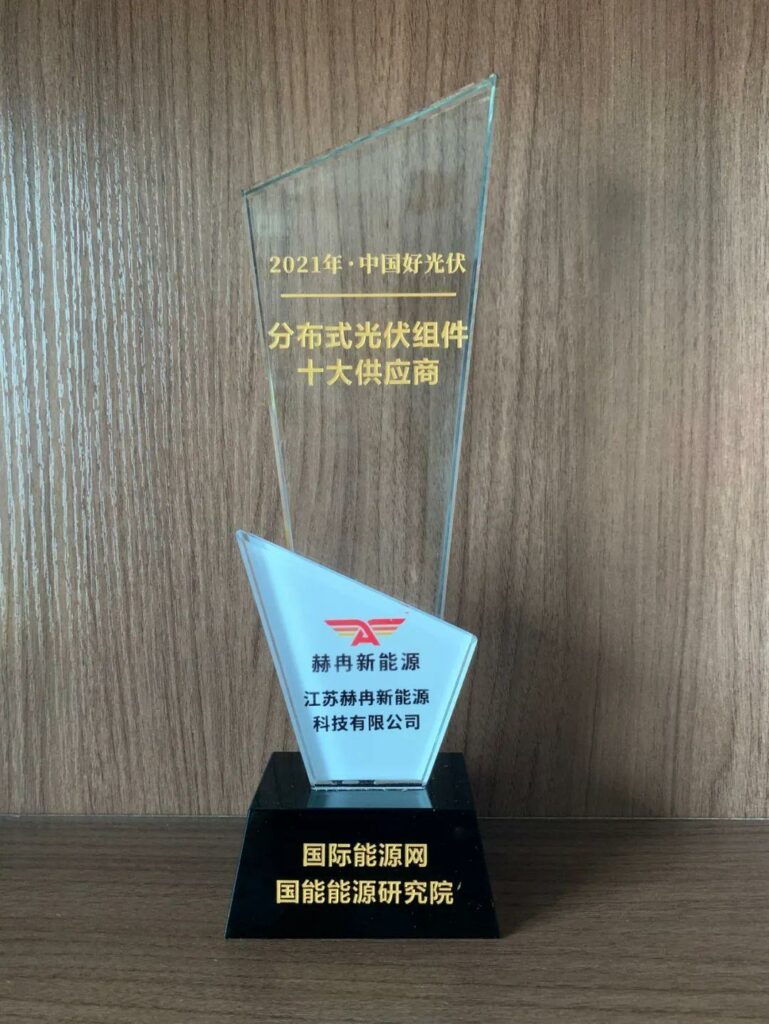 As a new PV module company, Jiangsu Apex Solar Group Co., Ltd. adheres to the vision of "Let everyone enjoy the wealth of sunshine" and constantly innovates technology to meet the needs of various customers. We aim to reduce costs and become an efficient and cost-effective provider of PV products and system integration solutions.