Recently, the China Gold Mine Power Supply PV Power Plant Project in Song County, Luoyang City, Henan Province, developed by Apex Solar and Song County PV EPC Company, started construction in Song County, Luoyang City, Henan Province. The project has a total installed capacity of 4.2MW, all using Apex Solar 545W high-efficiency 210 monocrystalline PV modules.
Songshan County, located in the southwest of Henan Province, is located in the northern foot of Mount Funiu and its branches between the Outer Fang Mountain and Xiong'er Mountain, named because it is in the Songshan Mountain starting veins, is the fourth largest county in Henan Province, with large gold mineral reserves, proven gold metal reserves of 100 tons, prospective reserves of 300 tons, is one of the six largest gold-producing counties in the country. Song County is known as the "treasure house of Chinese medicine", the county has a forest area of 2.78 million mu, forest wood storage volume of 10.64 million cubic meters, has 2.96 million mu of pasture, livestock capacity of 1.14 million units of sheep.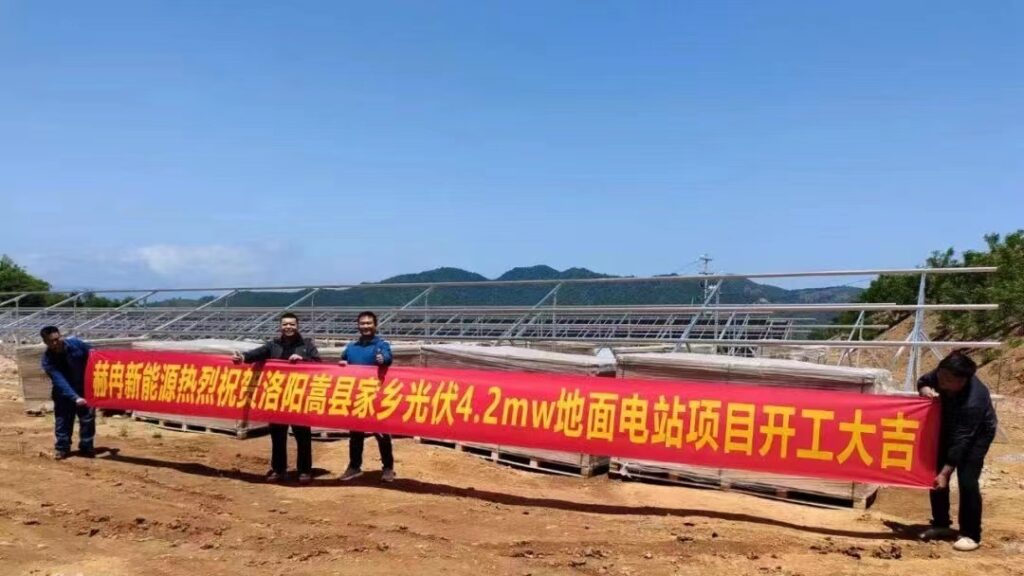 The project is located one kilometer away from Renling Village, Song County, Luoyang City, Henan Province, 236 meters above sea level, mainly used to supply power to China Gold Mine, with a total investment of about 16 million RMB and a total installed capacity of 4.2MW.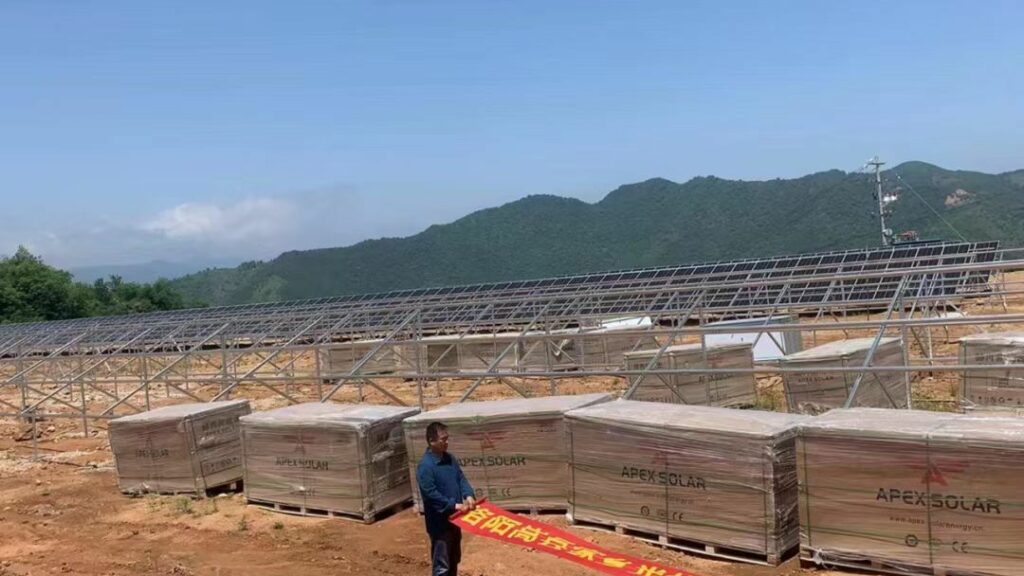 Since entering the PV industry in 2013, Apex Solar has been committed to making the wealth of sunlight available to everyone with excellent quality, efficient performance and quality service. As a module manufacturer, Apex Solar not only provides module products for customers, but also is a distributed power plant platform service provider with Grade 3 power construction, Grade 4 installation (repair and test), and Grade B new energy design, providing technical support and related services for customers.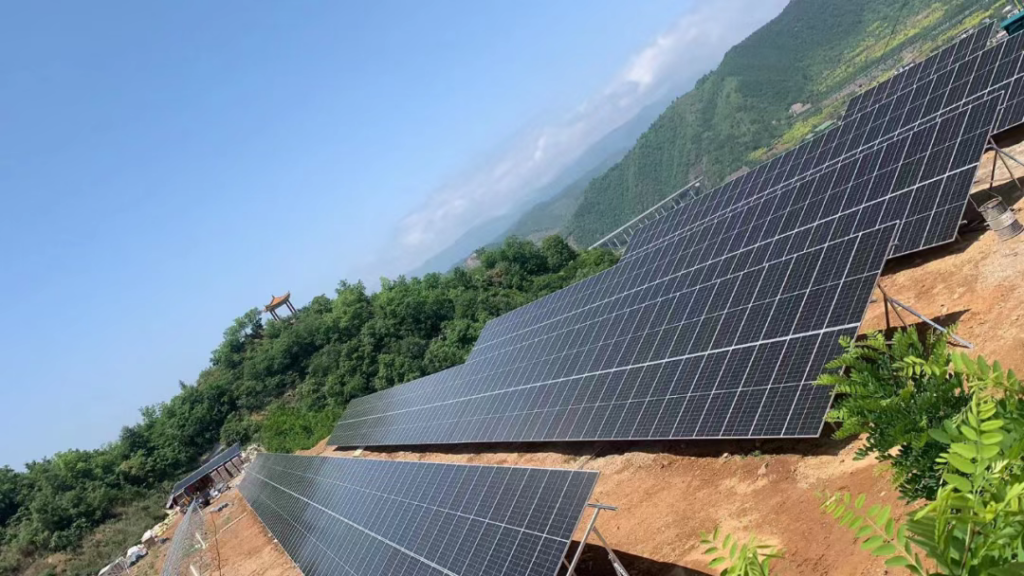 In 2020, Mt. County is successfully lifted out of poverty.
In 2022, PV helps revitalization.